News 2013
Details

16 December 2013
BOEHME® SYSTEMS can draw positive balance and feels confident about the future
The year draws to a close. Although the pre Christmas season and the turn of the year usually are times for conscious reflection, the focus often is different for many places. There are projects, which have to be concluded before the end of the year; the new year has to be planned best as possible in advance amongst many other things – and this is no different at BOEHME® SYSTEMS. Nevertheless we want to take this opportunity to pause for a moment, to look back and to then look ahead into the future.
Details

03 December 2013
Brindisi coal stockyard covered with BOEHME® SYSTEMS classic shingles
Energy producer Enel will start the construction of two new coal stockyards near Brindisi in January 2014. These will replace the already existing plants on the Adria Coast. The dome-shaped structure with its wooden framework is currently under planning. The stockyard's building shell with a diameter of 142 metre will be covered with BOEHME® SYSTEMS classic shingles.
Details

29 November 2013
Modern, clear and well-arranged
BOEHME® SYSTEMS now has a new look on the internet. When implementing the new internet presence, focus was set especially on user guidance. The different topics can be found well-arranged on the homepage so that its visitors can find information easily and quickly.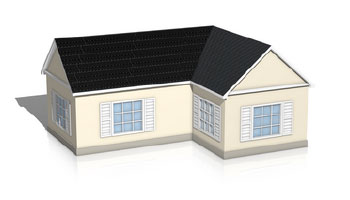 Details

18 November 2013
Consumers stay independent of rising energy costs thanks to photovoltaics
Alternative power generation is a hot topic – at a time when environmental awareness is on the increase and energy prices are rocketing, everybody is talking about it. And especially when it's cold and wet outside and one's cosy and warm home is the place to be, the idea of an energy supply that leaves one less affected by price hikes and energy shortages becomes a very appealing proposition indeed. Against this backdrop photovoltaic systems are gaining massively in popularity.
Details

13 November 2013
Trade Fair Review: Solar Power International 2013
BOEHME® SYSTEMS have been presenting on the Solar Power International in Chicago from October 22 to 24, where their multidimensional, formable photovoltaic element "cocu®PV" was met with great interest.
Details

11 November 2013
Rapid construction progress in Linz, Austria
After the planning and preparations for the restoration of a roof for a detached house were finalised a few weeks ago in Linz (Austria), the installation of the shingles from BOEHME® SYSTEMS is now also almost complete. The shingles used in this instance are cocu®PV. With this photovoltaic element that can be shaped into many different dimensions, a robust roof covering that is very attractive to look at can be produced in record time - and at the same time this roof also produces energy - thanks to integrated photovoltaics. The rapid construction progress is primarily due to a very straightforward assembly mode: the individual shingles are simply slotted into one another and are fastened with BOEHME® SYSTEMS clips.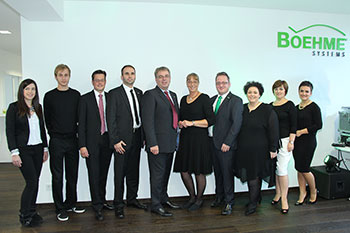 Details

04 November 2013
BOEHME® SYSTEMS celebrated moving into the "Bureau North" with numerous guests
After BOEHME® SYSTEMS moved into its new offices in Munich's Schwabing district in the middle of September, the official opening celebration was held. The company celebrated the completion of the relocation to the new company quarters at Ungererstraße 129 together with numerous employees, partners and friends.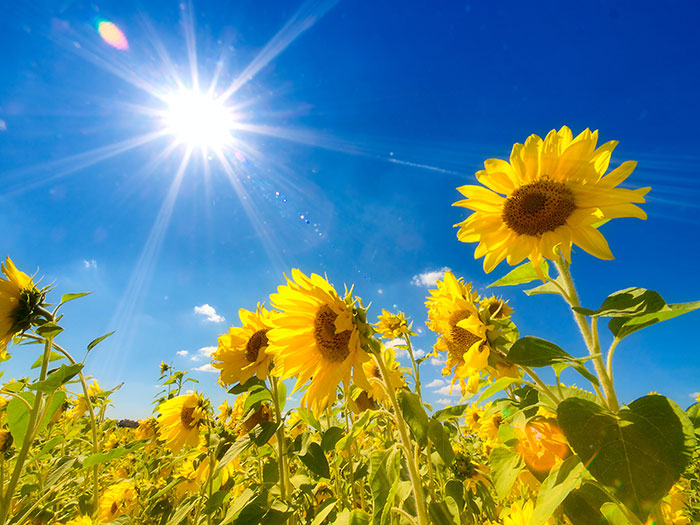 Details

28 October 2013
Study from the Fraunhofer Institute for Solar Energy Systems ISE
In September, the Fraunhofer Institute for Solar Energy Systems ISE from Freiburg released a study on photovoltaics in Germany. The collection of the latest facts, figures, and discoveries are intended to aid the holistic evaluation of the development of photovoltaics in Germany.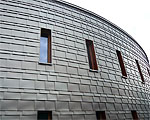 Details

21 October 2013
Variety of Effects with a Wide Variety of Material Sizes
An Innovation Center with a striking façade was built near the city of Bamberg for the Kübrich Ingenieurgesellschaft mbH & Co. KG: The new elliptically shaped building has a shingle façade in which the shingles were mounted like fish scales using fitted seams. The special feature of the façade is the variety of shingle sizes used, which lends the façade a lively appearance.
Details

07 October 2013
Classic shingles from BOEHME® SYSTEMS
Whether for façade solutions or for roofing, architects and planners have been relying on tried and tested metal as a building material for many years. As a building clad with metal shingles always captivates with its individual and elegant appearance, the traditional material is used today mainly for innovative and modern building envelopes. The classic shingle range from BOEHME® Systems also combines just these components of traditional craftsmanship and the innovative language of forms.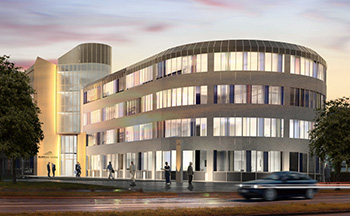 Details

30 September 2013
BOEHME® SYSTEMS now in new offices at BUREAU NORD in the Ungererstraße
BOEHME® SYSTEMS has moved into its new offices in the Ungererstraße 129 in Munich's district Schwabing in September. Everyone at BOEHME SYSTEMS was looking forward to moving into the new premises and Managing Director Andreas Stengl sees the move as an important step forward: "The new offices give us plenty more space to work in – it will be so much easier to tackle the challenges of the future with creativity and in good team spirit."
Details

23 September 2013
Between the 22nd and 24th October the largest and most important event in the calendar of the solar industry will be held in the United States: the Solar Power International in Chicago presents national and international exhibitors from the sector. Naturally, BOEHME® SYSTEMS is going to attend this trade fair as well to present its innovative, multidimensional and formable photovoltaic element, the "cocu®PV" and other products from its portfolio to the world of solar.
Details

16 September 2013
Energy generating saddleback roof in Linz
New roofing and improved overall energy efficiency: With this goal in mind, the owners of a house in Linz (Austria) are currently renovating the roof of their home. As a special feature, cocu®PV will be used. This metal shingle with an integrated solar module does not only offer solid roofing but also generates electricity. There is no need for an additional photovoltaic system.
Details

09 September 2013
S. Jaritz shines bright in BOEHME® SYSTEMS Classic Shingles
A new build that kills two birds with one stone: providing plenty of space for all workstations while at the same time representing a company's area of expertise. This achievement has just been accomplished near Graz in Austria by S. Jaritz Stahlbau & Montage GmbH. The special highlight of this building's envelope are the Classic Shingles from BOEHME® SYSTEMS, which further accentuate the structure's extraordinary design.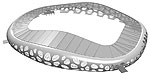 Details

02 September 2013
BOEHME® SYSTEMS INŽENJERING d.o.o.
Architectural trends and sustainable construction methods are on the rise – globally. For this reason BOEHME® SYSTEMS is working together with countless partners all over the world. Being part of this international network, BOEHME® SYSTEMS INŽENJERING d.o.o. in Pula (Croatia) can boast about being hugely competent in the area of project planning. The company is able to fall back on the BOEHME® SYSTEMS know-how established through developing an extensive product portfolio while also benefitting from accomplished engineering expertise. At the same time, synergistic effects that come about as a result of close cooperation within the group, bring further advantages.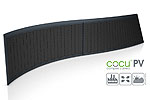 Details

26 August 2013
Formable photovoltaic element keeps making headway
Following its successful launch at the BAU trade fair in Munich at the beginning of the year and after being awarded the Innovation Prize, the demand for the "cocu®PV" – a novel, multi-dimensional and formable photovoltaic element from BOEHME® SYSTEMS continues to forge ahead. In recent months for instance, many architects and planners both from Germany and abroad, showed great interest in the product. Several more concrete enquiries have by now progressed to the development and planning phase.
Details

20 August 2013
BOEHME® SYSTEMS Classic Shingle, Type Vario Rectangle, in pre-coated titanium zinc from VMZINC
The Bergische Universität Wuppertal has recently added an eye-catching new cylindrical building to its university campus. The most striking feature of this round structure is its façade: the cladding is made from metal shingles measuring 700 x 500 mm, so-called Classic Shingles Type Vario from BOEHME® SYSTEMS, placed in fish-scale type manner. The rectangular shingles are made from pre-coated titanium zinc in the surface finish "Pigmento blue" by VMZINC, making the colour stand out as much as the structure itself.
Details

05 August 2013
BOEHME® SYSTEMS Dachrinnensystem: BOEHME® SYSTEMS Classic-Schindeln eignen sich besonders für ein ästhetisches, fließendes Erscheinungsbild eines Gebäudes. Als Systemanbieter von innovativen Gebäudehüllen aus Metall bietet BOEHME® SYSTEMS nicht nur die Metallschindeln an, sondern hat auch das passende Zubehör entwickelt. Das BOEHME® SYSTEMS Dachrinnensystem ist farblich perfekt abgestimmt und integriert sich problemlos in die Gesamtarchitektur. Ein einheitlicher Gebäudecharakter wird damit gewährleistet.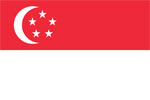 Details

29 July 2013
Country representation in Singapore
The Asian economic markets are of great importance for international business. Naturally, BOEHME® SYSTEMS is keen to increase its sales volume in the Asian markets and has now set up its own partner in Singapore.
Details

22 July 2013
Country representation in Toronto
As a system provider of innovative building claddings made from metal BOEHME® SYSTEMS is involved in building projects of all dimensions, big and small, all over the world. So as to be able to service the Canadian market more attentively on the ground, BOEHME® SYSTEMS has now appointed a new partner to work locally. Arvin Zokaie has a proven track record in the sector and will be the direct contact to architects and planners in Canada.
Details

05 June 2013
Roof cover for BATE stadium in its final phase
One of Europe's most modern football stadiums is currently in the final stages of completion in the Belarusian city of Borisov based on the designs from Slovenian architects OFIS. The stadium will be the new home of Belarusian Champion BATE Borisov. The stadium's most prominent feature is its rather unusual geometry. Its organic-seeming shape is formed using BOEHME® SYSTEMS Classic Shingle Type Efficient.