News 2014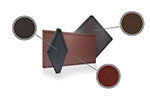 Details

10 November 2014
New nubuck surface
BOEHME® SYSTEMS aluminium shingles now are available featuring a new look: The elements in standard colours Kordia Red, Goura Grey and Criollo Brown with their special textured paint are available in a new nubuck surface. That does not only give the shingles a unique look, but also is scratch and abrasion-resistant.
Details

03 November 2014
Elegant look with metal shingles
An extension of the sports arena in Holon (Israel) is currently being built. Highlight of the new complex are BOEHME® SYSTEM'S classic shingles incorporated into the façade's design. These set the building in scene architecturally and create its overall elegant look.
Details

13 October 2014
Probably the highest roof construction site in Europe
The guesthouse Fuscherlacke at the Grossglockner is one of the highest roof construction sites in Europe at the moment. In the course of its refurbishment the building's saddleback roof will be tiled with BOEHME® SYSTEMS' classic shingles. As a result the building will be protected from future weather strains. In addition to that the combination of traditional look and modern material is a special feature of the roofing project.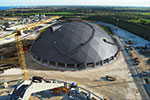 Details

29 September 2014
Brindisi coal stockyard covered with BOEHME® SYSTEMS classic-shingles
In Brindisi, Italy two dome shaped structures are being built at the moment in order to provide roofing for the coal stockyards of energy producer Enel. Now the roofing of the first hemispherical building shell with a diameter of 142 m has been completed.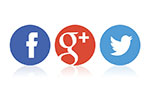 Details

03 September 2014
Direct and instant information exchange
With the opening of new communication channels on Twitter, Google+ and the world's biggest social network – Facebook, BOEHME® SYSTEMS takes another step into the future. The internet platforms' primary focus will be to communicate corporate news as well as showcase the newest developments in the fields of architecture, construction and metal.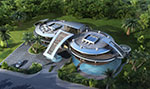 Details

25 August 2014
Futuristic building in Singapore
A villa with striking architectural features is currently being built in Singapore – its design and shape remind of an UFO. The modern materials emphasize the dynamic, curved alignment of the building even more. One of these is BOEHME® SYSTEM'S rectangle classic shingle made of aluminium which is used for the roofing amongst others.
Details

29 July 2014
Organic shaped building envelope
The organic shaped building envelope of the new penthouse is covered with BOEHME® SYSTEMS Classic shingles. Basis of the build up has been done as concrete – wood substructure covered by membrane foil. The 3 dimensional curved geometry of the building envelope is outstanding and it use to be necessary to work in any possible direction. The Company SCHMIDT AS GmbH based in Bolzano (Italy) has taken care on installation work under supervision of BOEHME® SYSTEMS.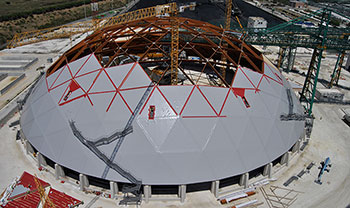 Details

22 July 2014
Erster Dome des Enel Kohlelager fast komplett eingedeckt
Nach erfolgreicher Testphase beim Umsetzen der Vormontage der Dreieckskonstruktion, welche mit BOEHME® SYSTEMS Classic-Schindeln Typ Efficient eingedeckt werden, steht die Eindeckung des ersten Domes unmittelbar vor der Fertigstellung. Hierbei zeigte sich, dass die aus der Testphase gewonnenen Erkenntnisse von großem Vorteil bei der Umsetzung am realen Bauwerk sind.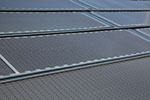 Details

23 June 2014
Looking ahead to 2020
In times of rising energy prices and climate change it will become more significant to produce one's own energy. According to the results of a current survey related to the energy turnaround, more and more people believe that they will be generating their own energy until 2020.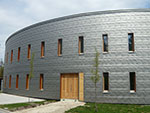 Details

09 June 2014
The façade as crucial element
Façade – the term derives from Latin and means face. This is not the only reason why a design should not only be practical but cater to architectural demands as well. An executing architect sees the choice of façade as crucial design element and will be reluctant to give up his decisional-power. But which criteria influence the decision about the choice of a certain product or producer?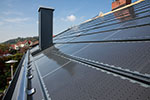 Details

02 June 2014
Energy efficiency and accessibility are the challenges of the future
The requirements architects need to fulfil when realizing building projects are diverse and depend on the individual demands of the clients. Nonetheless two aspects solidify as crucial in a survey of 180 architects conducted by BauInfoConsult this year. These will be defining architecture in the future. The majority of the respondents see the energy efficient design of a building as the most important challenge. In addition accessibility seems to have an ever increasing influence on the architectural planning of buildings.
Details

19 May 2014
Real-life models help to realize building projects
The requirements for a building's architectural design have increased immensely during the last years. A building's design is supposed to be distinct, innovative and overall has to attract attention. Hence every detail has to be thought of whilst planning in order to achieve the best possible end result. That is the reason why it helps builders to work with a model to get a clear vision of the implementation.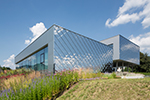 Details

12 May 2014
Corporate headquarters as the flagships of businesses
The central challenge for organisations in today's fast-pacing society is to leave a lasting impression in customer's minds as well as to distinguish themselves from their competition. That is why 'Corporate Identity' has been part of daily business for a while now in many places. That includes language, behaviour as well as dress code. Besides that a building's architecture can play a significant role towards attaining the desired image of an organisation.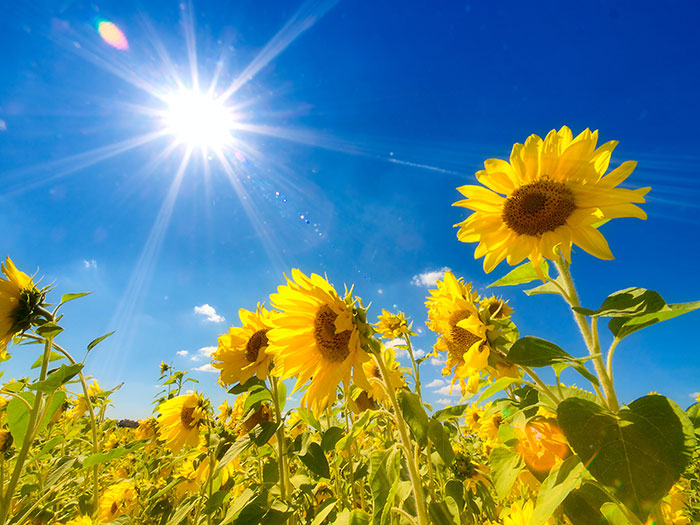 Details

01 May 2014
All about the revised energy savings decree
On May 01 the revised version of the EnEV 2014 will come into force. What is important and what do building owners have to watch out for in the future? We summarized the most important alterations for you.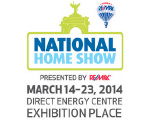 Details

10 March 2014
BOEHME® SYSTEMS presents itself at the National Home Show in Toronto
From the 14th to the 23rd of March numerous exhibitors present new solutions, innovative product ideas and current trends for construction and renovation at the National Home Show. BOEHME® SYSTEMS will also be present at the trade fair in Toronto to display their vast range of metal shingles for roofing or facade to the fair's visitors.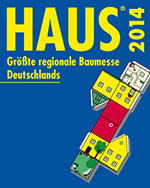 Details

07 March 2014
BOEHME® SYSTEMS presents information to experts at the trade fair "HAUS 2014" in Dresden
At the recent workshop "Solar Technology in Buildings – it can look nice, too" by the European Research Association for thin films, it was all about innovative and energy-efficient building shells. The event was held as part of the trade fair "Haus 2014"in Dresden. Among the speakers was Andreas Stengl – managing director of BOEHME® SYSTEMS Vertriebs GmbH.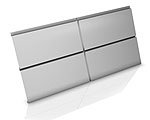 Details

03 February 2014
Waffle façade: The façade with clear structure
The waffle façade is especially popular for its use on office and commercial premises. Its clear lines create a modern and technically striking design. BOEHME® SYSTEMS plans, produces and delivers light-metal structures individually tailored to the building. Precise, exact production as well as the fit-to-size pre-fabrication ensure straight lines – even for complicated building grids or façades with window openings.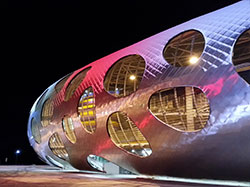 Details

27 January 2014
Clients and partners profit of the holistic approach
Metal shingles, gutter systems or even modern construction elements with integrated photovoltaic for façades or roofing – BOEHME® SYSTEMS provides their clients with everything they need for a modern high-quality architectural building shell. Besides the pure product solution, they also provide extensive support and advice on-site. Quality and client orientation is what the Munich-based company focuses on. This is officially certified and highlighted by BOEHME® SYSTEMS certification according to DIN EN ISO 9001:2008.
Details

21 January 2014
BINE-reference-book "Buildings Produce Electrical Energy"
The 7th edition of BINE's reference book "Buildings Produce Electrical Energy" now presents a compact guide introducing all relevant areas concerning the generation of solar power - such as planning, installation and operation. The book focuses on grid connected systems and on the possibilities to integrate architectural design in roofing as well as façades.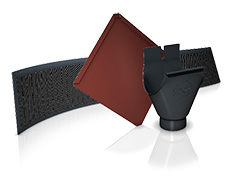 Details

08 January 2014
Consulting, planning and execution
A system solution is only ever as good as its single components and their perfectly coordinated interplay. That is why efficient solutions need efficient planning as well as a reliable partner, who keeps an eye on the client's needs and uses the framework of the projects to offer customised solutions.