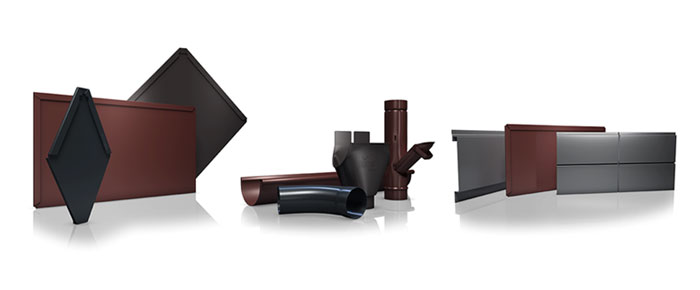 BOEHME® SYSTEMS Engineering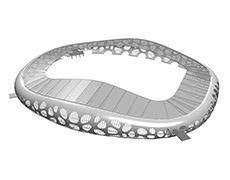 Architectural trends and sustainable construction methods are developing on a global scale and they know no limits. After successfully completing several projects all over the world. BOEHME® SYSTEMS now intends to concentrate its efforts on furthering this trend. Indeed, it has already started developing several new products for its various target markets. At the same time, BOEHME® SYSTEMS maintains close contacts with its customers and partners, which enables it to integrate new architectural trends and currents into its future product innovations while ensuring it always keeps its finger on the pulse. BOEHME® SYSTEMS has several partners that it cooperates with to guarantee its constant ability to satisfy customer requirements all over the world.
One member of this global competence network is BOEHME® SYSTEMS INŽENJERING d.o.o. in Pula, Croatia. Although a member of the BOEHME® SYSTEMS group, it still operates independently on the world market. It not only benefits from the profound knowledge inherent in the BOEHME® SYSTEMS product range but also profits both from the company's sophisticated engineering expertise and from the synergies resulting from cooperating with the group as a whole.
Competence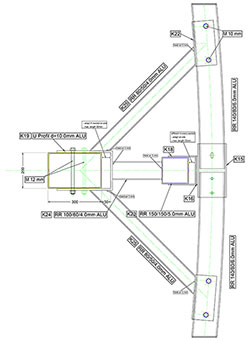 One of BOEHME® SYSTEMS INŽENJERING d.o.o.'s core competences is project development. The experts in civil engineering take care of the basic design, from the substructure to the metal façade and roof covering. All necessary materials, joining elements, etc. are precisely documented. BOEHME® SYSTEMS INŽENJERING d.o.o. is also available when it comes to the elaboration of complex detailed solutions. Naturally, it works in close collaboration with architects and contract partners throughout all phases of the project. Moreover, to visualize the planned project, BOEHME® SYSTEMS INŽENJERING d.o.o. compiles 3D models which give all those involved a precise over and impression of the finished construction.
Variety
When it comes to designing an innovative building shell, BOEHME® SYSTEMS INŽENJERING d.o.o. makes full use of the advantages offered by metal and metal-composite materials. Standard products and colours are used although custom solutions can also be developed for any project.
Thanks to the wide choice of product solutions for roofs and façades, architects can enjoy plenty of designer freedom:
BOEHME® SYSTEMS Classic Shingle: metal shingles in a variety of shapes and colours, also suitable for complex geometries and curved forms
BOEHME® SYSTEMS Waffle façade: a high-grade, light-metal system
BOEHME® SYSTEMS Plug-in panel: an elegant and universal cladding profile for wall surfaces in interior and exterior applications
BOEHME® SYSTEMS cocu®PV: a complex curved photovoltaic panel for roofs and façades
BOEHME® SYSTEMS Façade Shingle: rectangular shingles with all-round notching, for grid, third or half offset laying
And there is more:
Industrially manufactured standing seams, sandwich panels, steel panel profiles, shape profiles for the building shell, trapezoidal sheets, custom-made profiles, fittings, and much more
Individuality
An individual and well conceived solution – aimed at your specific architectural and economic requirements – that is the declared aim of BOEHME® SYSTEMS INŽENJERING d.o.o. Our competent team of qualified engineers plan each and every project with the greatest precision and flexibility.
Contact
BOEHME® SYSTEMS INŽENJERING d.o.o.
Ulica Jurja Dobrile 6
52100 Pula
HRVATSKA
Phone: +385 52 635 175
Fax: +385 52 635 176
Email: This email address is being protected from spambots. You need JavaScript enabled to view it.